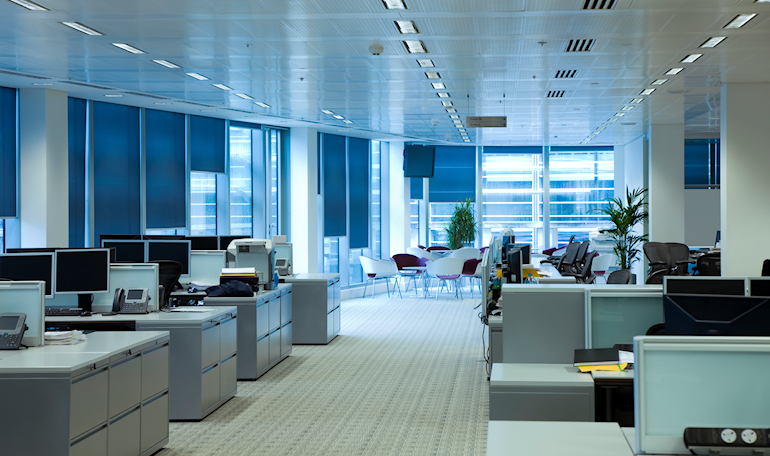 The Board of Directors consists of James Bromhead, Andy Whiting, Dimitri Dimitriou and Max Noble. Heather Allinson is acting as the Company Secretary. Biographies of the Board members are detailed in the Team section under the About page of the website.
The Scientific Leadership Team consists of Prof Andy Whiting, Dr Ehmke Pohl, Dr Iain Greig, Prof Peter McCaffery and Dr Paul Chazot. Biographies of the Board members are detailed in the Team section under the About page of the website.
Our business model is to drive high caliber research and development, and commercialise novel drugs through a focused commercial drug development approach, matched and supported by, progressing our underlying understanding of neurodegenerative disease mechanisms through ongoing research carried out in academic research laboratories, closely allied and linked to the Nevrargenics drug development program. At its heart, the business model is currently based upon protected intellectual property covering a range of drug systems and a key lead drug, described in two patents, which have been secured by the company to provide "freedom to operate" through licensing of those patents to the company. The key lead drug candidate, which has been derived from basic research involving drug design and modelling, coupled with disease model-relevant bioassays, has passed early stage preclinical testing to show excellent PK/ADMET properties.
Nevrargenics' strategy as a route to market is through corporate deals, either licensing the rights for each product to companies which are in the sector. This could be done on a world-wide level with multinational companies, or at a regional or even national level with local companies, in return of royalties and milestone payments. The Company intends to enter into industry partnerships early, which minimises the need for capital as the high drug development costs are incurred in large clinical trials. The strategy of the company in terms of commercialisation means that it does not need to set up and fund a sales and marketing organisation and can access directly the substantial worldwide selling capabilities and structures of the big pharma companies. This strategy and options are in-line with the Company's focus on maintaining a low-cost base and avoiding hiring numerous commercial people. Importantly, as a validation for this rationale, the strategy capitalises on the trends in the pharmaceutical industry for licensing new products and acquisitions.
The global pharmaceutical drugs market is estimated at $1.14 trillion in 2022 and is expected to reach $1.64 trillion in 2026 at a CAGR of 9.5%, according to a report by Research And Markets published in September 2022.
Neurodegenerative diseases continue to pose a substantial burden on global healthcare cost as well as on mental and physical health of the population. Neurodegenerative diseases include all the diseases that affect the neurons of the human brain. Alzheimer's disease is the most prevalent neurodegenerative disease, with 5.8 million estimated cases of Alzheimer's dementia in 2019 in the U.S. alone. Other neurodegenerative diseases include Parkinson's Disease, Multiple Sclerosis, Amyotrophic Lateral Sclerosis and other conditions. The increasing prevalence of neurodegenerative diseases drives increased demand for neurodegenerative diseases drugs. The higher potential and future business opportunities in the neurodegenerative diseases drugs market have accelerated clinical research and encouraged strategic collaborations between big pharma and small biotech companies like Nevrargenics, in order to access innovative and proprietary drugs.
Summary
The Code of Conduct determines the way in which the company works towards achieving its mission and objectives and governs the way everyone conducts themselves.
• Conduct business with honesty, integrity and transparency.
• Strive for professionalism in everything we do.
• Embrace continuous improvements and innovation.
• Treat everyone with dignity and respect.
• No compromise on quality.
• Reliability and consistency in delivering what is promised.
• Result orientation and customer dedication.

The Directors of Nevrargenics recognise that as a player in the health sector that is prevalent globally, it will strive to act as a responsible corporate citizen and at all times to uphold its foundation and business values.
Global Reporting Initiative
Reporting Framework
• Providing useful information Integrated beyond financial statements.
• How companies create value in the short, medium and long-term.
• Through strategy governance.
• Environmental considerations.
• Social considerations.

The aim therefore is for the Directors to provide transparent, forward- looking information by:
• Reporting on the different categories of capital and demonstrating the connectivity between these.
• Showing how tangible and intangible assets create financial and non-financial value, both inside and outside the organization.
• Reporting on Non-financial performance – increasingly becoming very important.
• Always being seen that the company is "Doing the right things right"
• Constantly improving the perception of the company.
• Linking strategy with the day-to-day running of the company.
Corporate Social Responsibility
The Company's Directors recognize the importance of its role as a member of the global community and as such will always strive to act as a responsible corporate citizen.
The company's aim is to sell its products across the world and it is imperative that a relationship synonymous with quality, trust and respect is maintained with all its customers and wider stakeholders.
These standards apply to ethical, environmental, cultural and social spheres.
Corporate structure
Nevrargenics Ltd is a UK-based biotech company incorporated in England with company number 12369627. Our registered office address is Ouse House, Mandale Park, Belmont Industrial Estate, Durham DH1 1TT, U.K.
Company history
The design and synthesis of novel RAR-modulating drug candidates was initiated over 15 years ago in the Whiting group with the aim to examine retinoid signaling pathways, impact ligand-receptor and downstream biology (cellular development).
The Company has evolved through a collaboration between Aberdeen and Durham University research groups.
The company was first founded in 2019 as a spin-off by the University of Durham in the U.K.
Product Portfolio
Nevrargenics is at the forefront of retinoid research with a patented library of novel highly potent with BOTH genomic AND non-genomic effects ("Dual-Activity RAR-M") in neurodegenerative diseases. The Company is developing novel therapeutics for a range neurodegenerative diseases starting from ALS (Amyotrophics Later Sclerosis) and FTD (Frontotemporal Dementia). Both ALS and FTD are rare diseases with orphan designation, which helps for development to move at a faster pace. We also plan to address the more common neurological conditions like Parkinson's, Alzheimers and others.
The Company's lead drug candidate, NVG0645, has neuro-protective and neuro-regenerative properties, good bioavailability, selectivity and safety profile. It also has good solubility while retaining amphiphilic properties which results in exceptional blood-brain barrier penetration.